Happy new year! Feeling excited? Groggy? Panicked?? Whether you're in need of a little hair of the dog that bit ya, or are simply looking for a delicious new cocktail to switch up your brunch game, our hospitality director Esmeralda mixed up the perfect Michelada (for two!) to help ease you right into 2022. Consider it a refreshing alternative to your traditional Bloody Mary.
What you'll need:
1 lime (cut into 4 lime wedges)

1/8 cup Tajin

1/2 cup tomato juice

2 teaspoon worcestershire sauce

2 teaspoon hot sauce

1 teaspoon soy sauce

16 oz tall boy of Mexican beer (we used Modelo)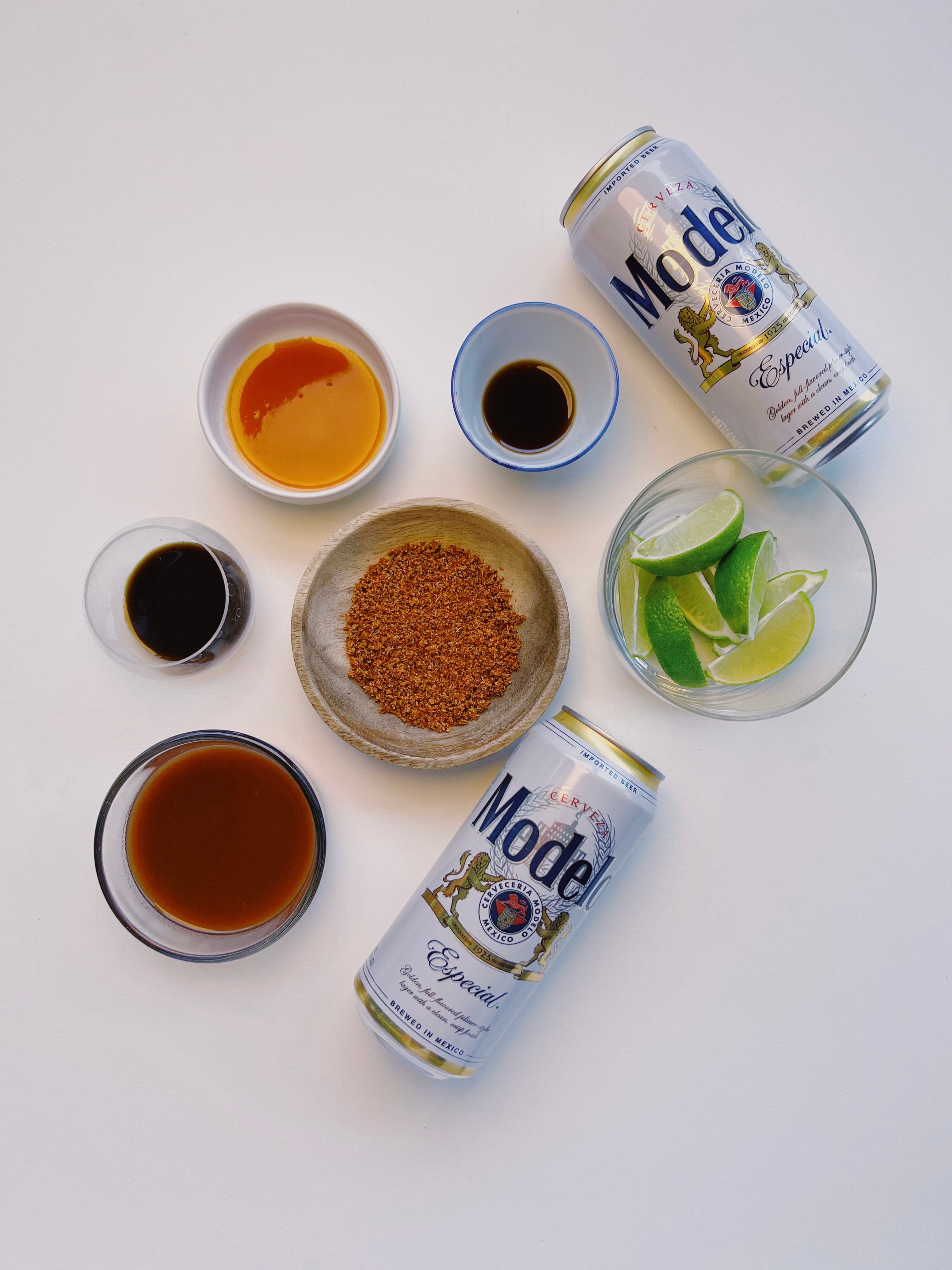 What you'll do:
Combine Tajin, tomato juice, worcestershire sauce, hot sauce, and soy sauce in a glass

Rim two glasses with lime wedge, roll in Tajin, and fill with ice

Pour tomato juice mixture into each glass (half mixture in each glass)

Top with Modelo (or Mexican beer of choice)
Cheers!