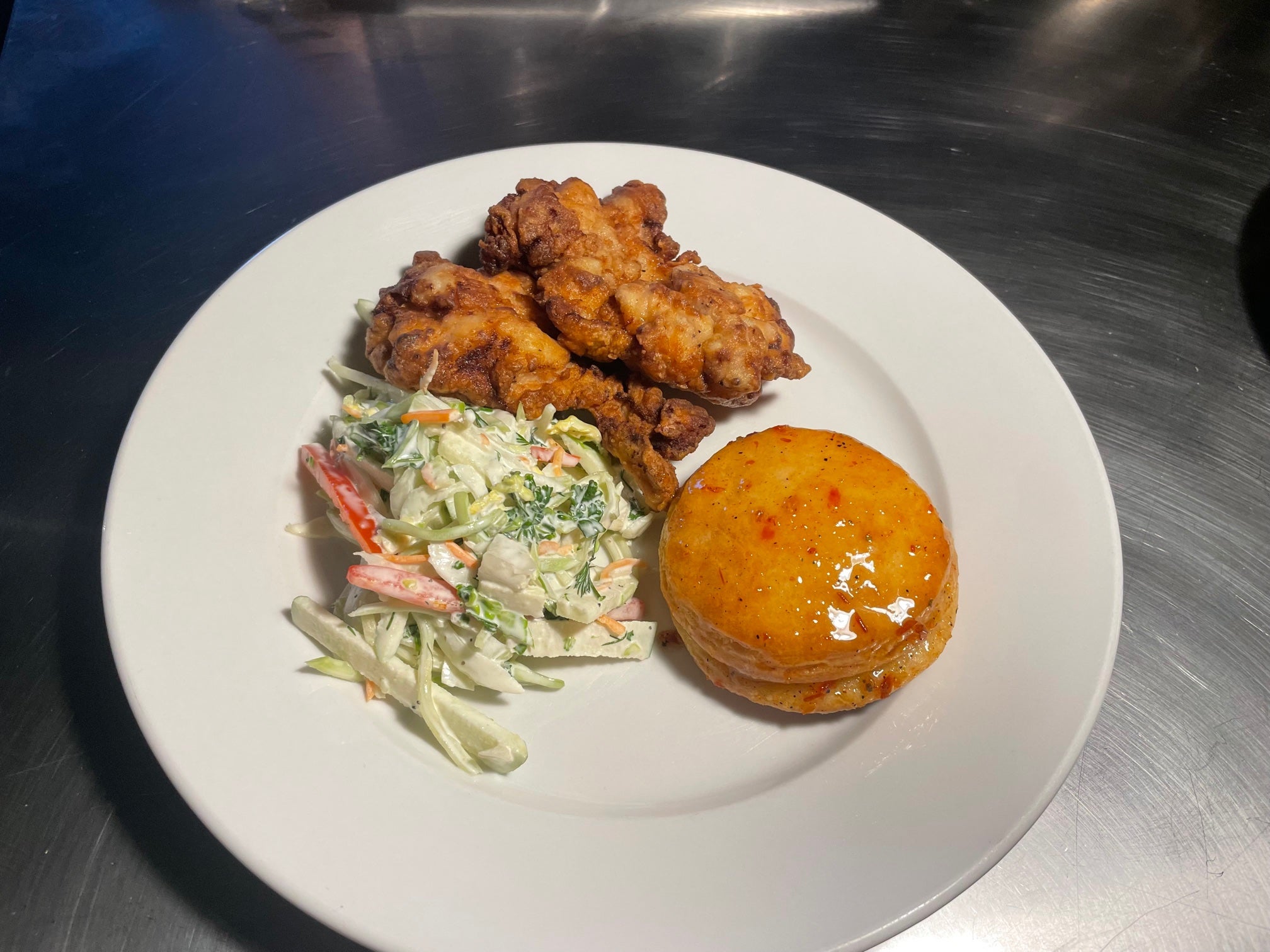 Cool and Crisp Fennel and Apple Slaw
Chef Kevin brought a little Southern hospitality to the Riverside kitchen last night for Jason Isbell and his team.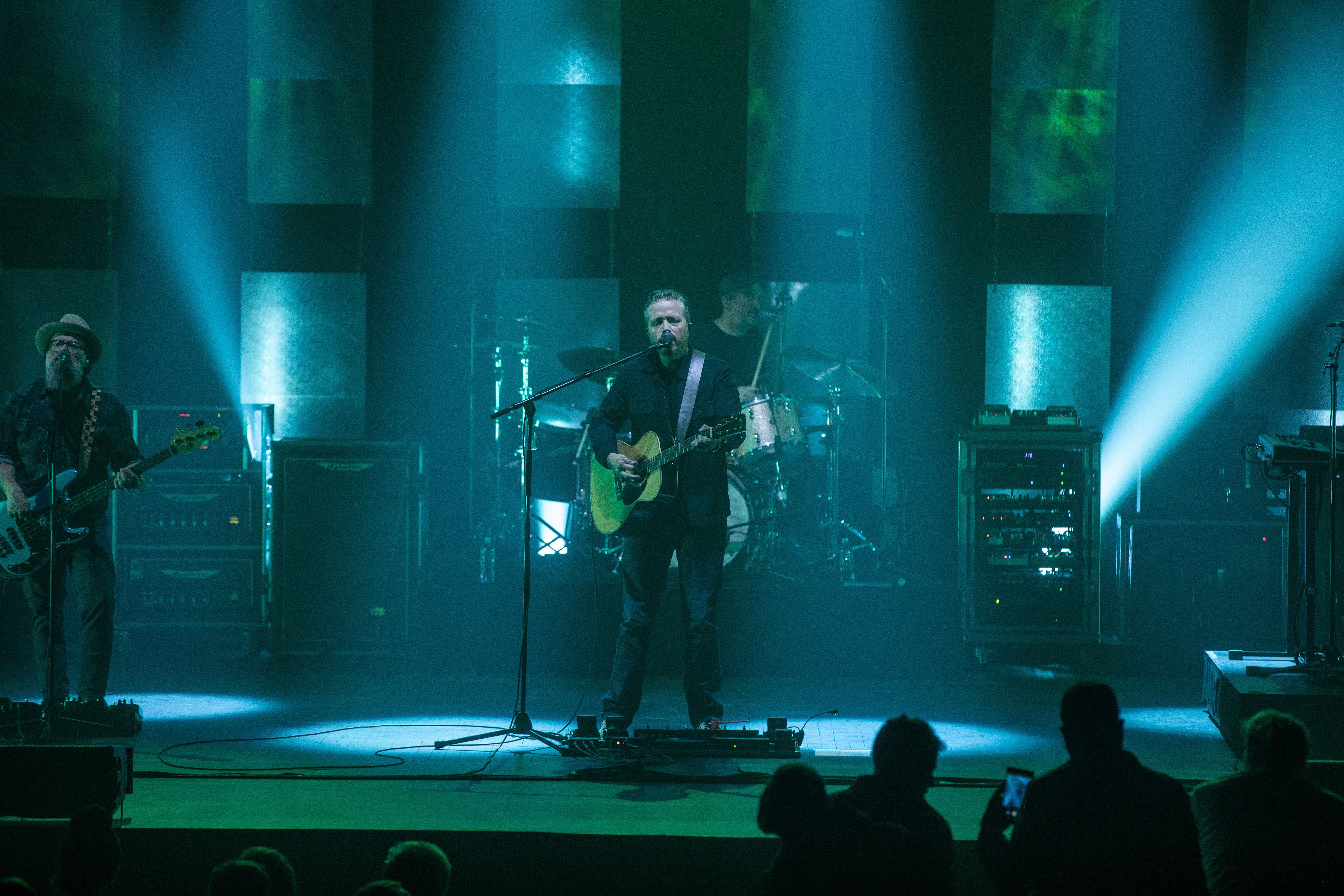 When putting his menus together, Kevin always considers where the artist is from and tries to pay homage with a few of the dishes. Jason Isbell is from Alabama, so BBQ shrimp and fried chicken seemed appropriate. It turned out to be a good idea, because the band and the rest of the tour really enjoyed it.
The fried chicken dish was served with biscuits brushed with chili flake and cider vinegar infused honey and fennel and apple slaw.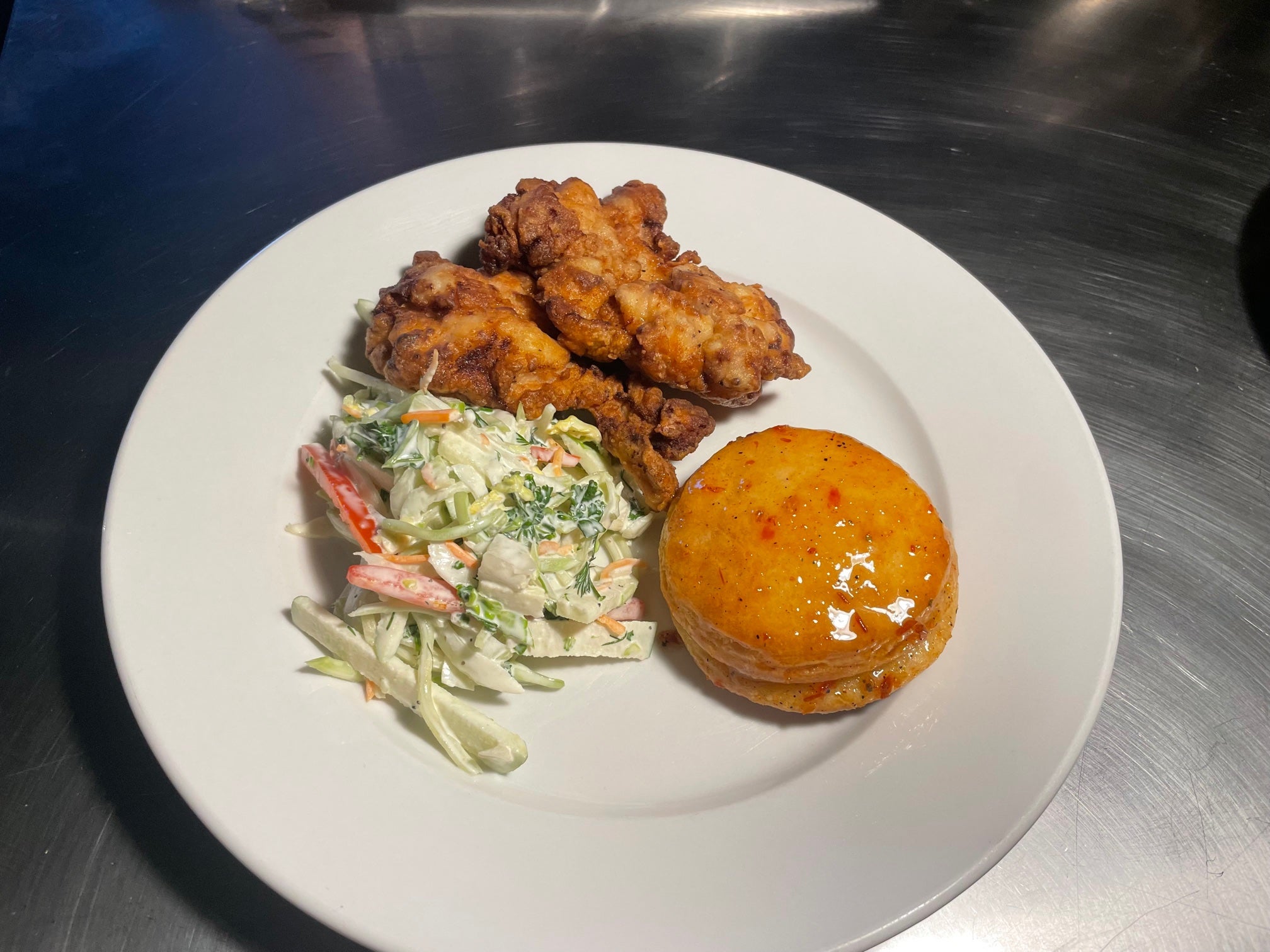 The fennel and apple slaw brings a little Southern flare and pairs perfectly with chicken or fish.
Fennel and Apple Slaw
What you'll need:
1 bag of mixed "power blend" shaved vegetables. This blend usually includes shaved broccoli, cabbage and brussel sprouts.
1 head of fennel
1 red bell pepper
1 tart apple (granny smith works great!)
1 cup of store bought or homemade mayonnaise
Fresh dill
Lemon juice
Salt + Pepper
Sugar
What you'll do:
Cut the fennel bulb in half, through the core. With the flat side down, shave thin slices until you reach the core. Put in a large mixing bowl.
Julienne cut the bell pepper and apple into matchstick size pieces and add to the fennel. Add the bag of shaved vegetables and around 1 cup or so of mayonnaise, depending on desired creaminess of the slaw.
Once the mayo is mixed in, add a squeeze of lemon juice, some chopped fresh dill, salt and pepper to taste and a pinch of sugar. Mix and set aside for a couple hours to allow for flavors to blend.
The slaw holds up well for 2-3 days, but it's best when enjoyed just a few hours after preparation and the veggies are slightly wilted but still pack some crunch.
Here's a peak at the full menu, a few dinner prep photos and a bonus glamor shot of some cheesy artichoke melts from lunch: