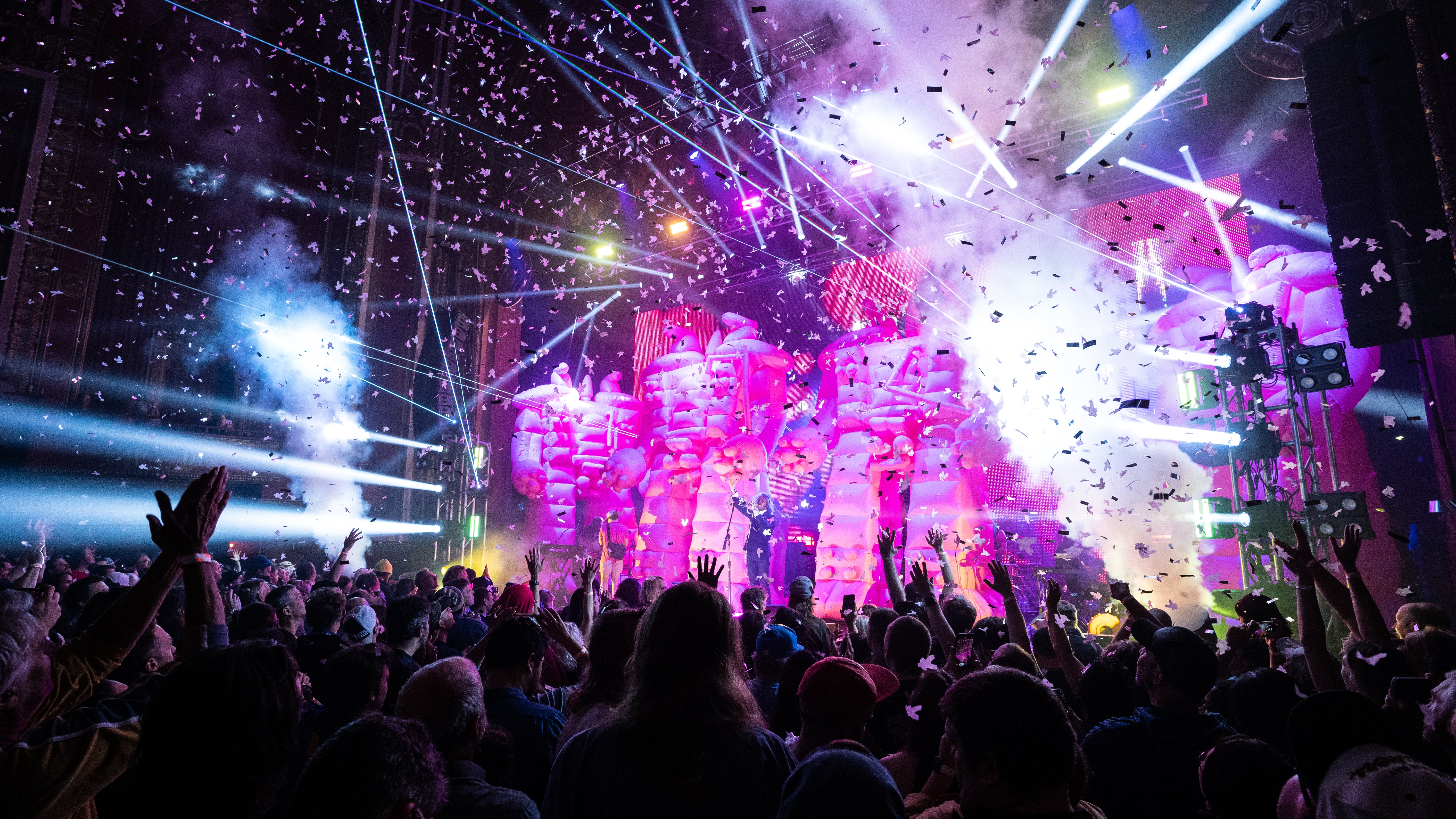 'Do You Realize' That Chicken Shawarma is Your New Favorite Meal?
The Flaming Lips completely lit up the Riverside Theater on June 13, taking fans on a decedant journey through their music catalogue - an experience that was as visually rapturous as the uplifting vibe itself.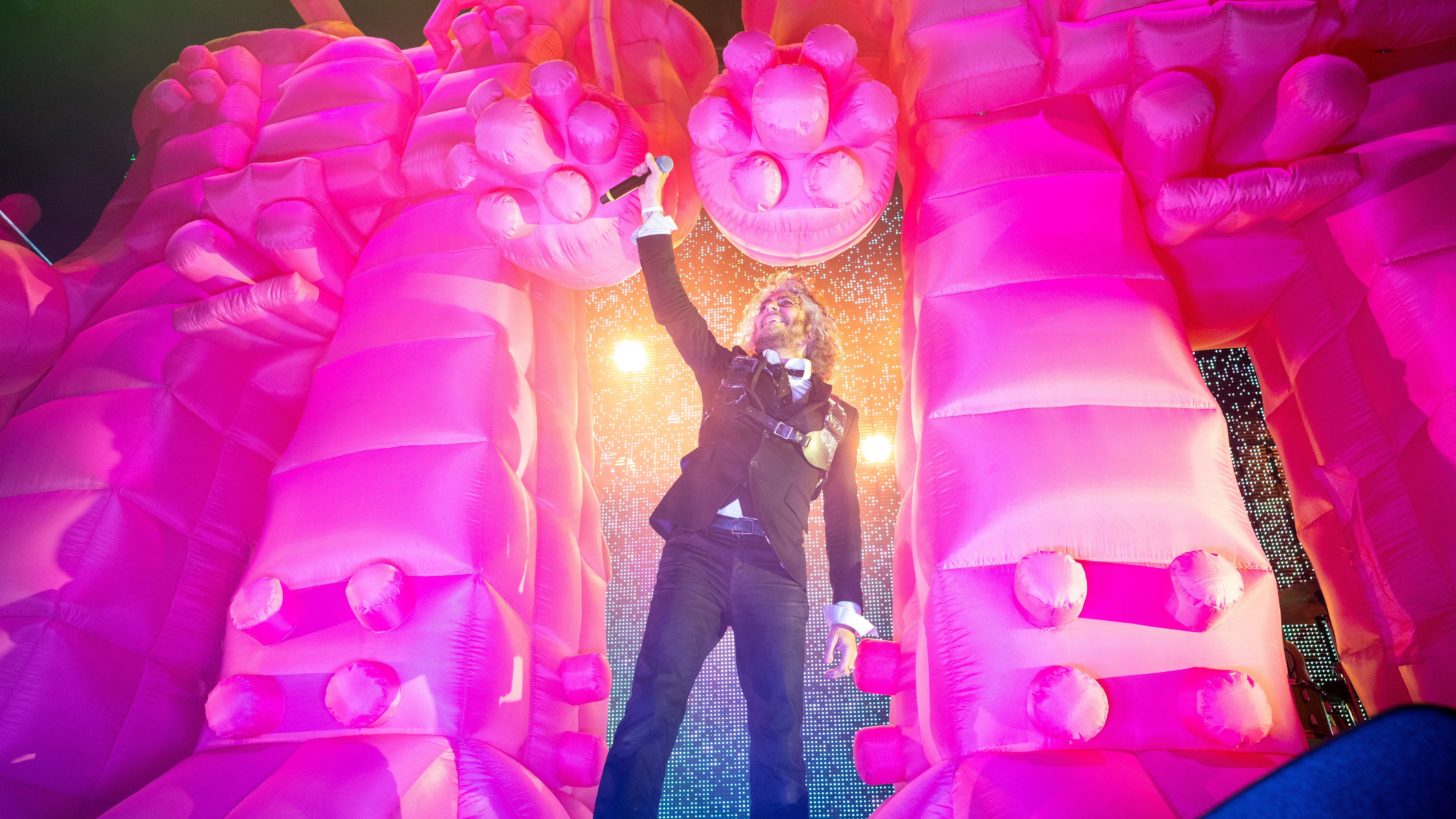 You know what else was decedant? The pre-show meal the band enjoyed from Chef Kevin and Julie. After wild mushroom risotto, chicken shawarma, lobster mac-n-cheese, cheesecake and pie (and more!), the only emotion left to feel is joy.
Chicken Shawarma (for the sake of happiness) - Serves 4-6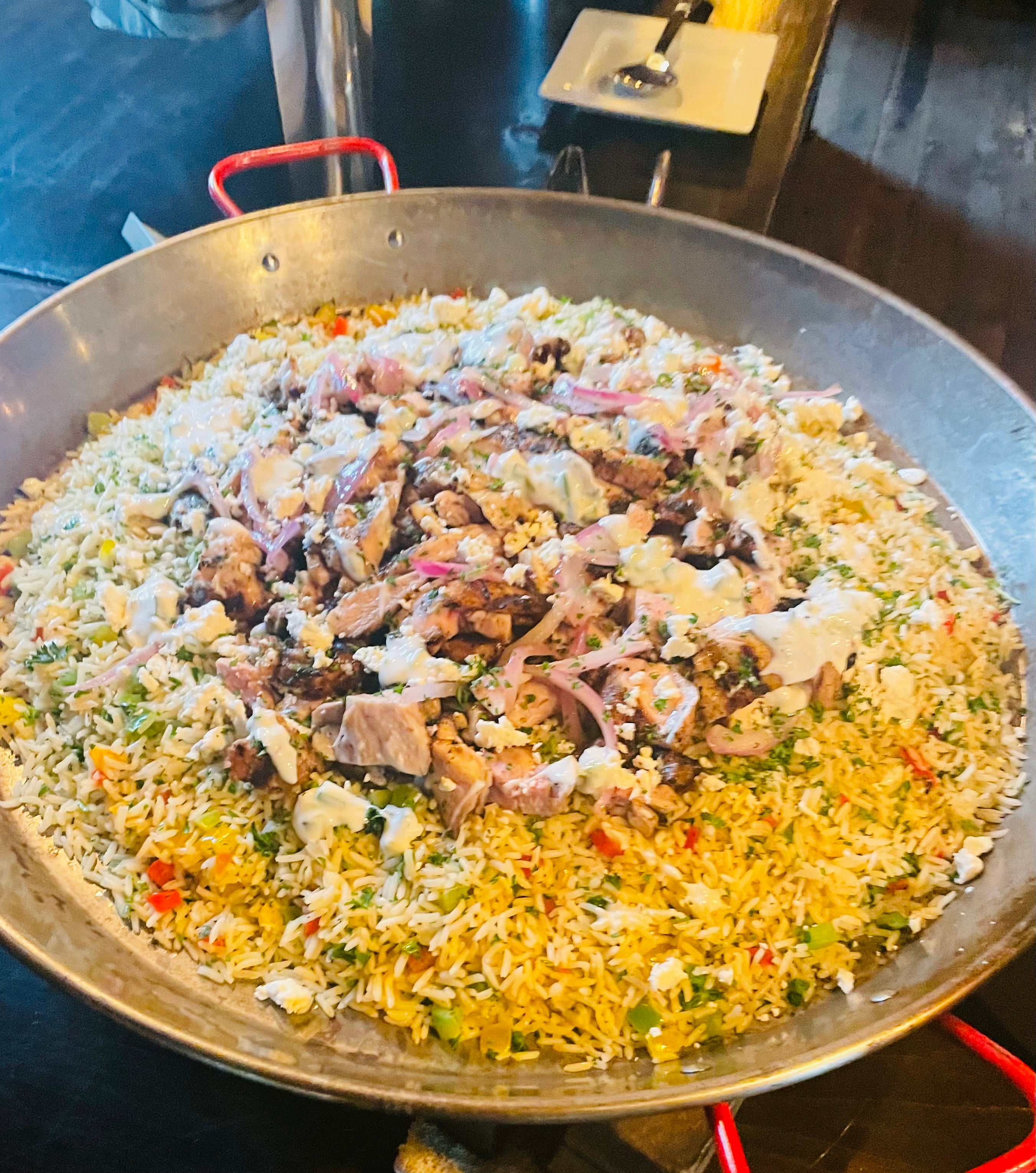 What you'll need:
6 boneless/skinless chicken thighs
1 lemon
Extra virgin olive oil
Middle eastern seasoning blend (Kevin uses the "Turkish" blend from Penzeys Spices which contains salt, garlic, cumin, black pepper, Turkish oregano, sweet paprika, sumac, cayenne red pepper and cilantro)
Feta cheese
1 cup plain yogurt
Diced red onion
Diced cucumber
Fresh dill
Pita bread
What you'll do:
Take the seasoning blend and combine it with some extra virgin olive oil and a tablespoon of lemon juice. Stir together to form a paste.
Rub the chicken thighs with the paste and put in a plastic Ziplock bag. Allow the thighs to marinate in the refrigerator for 2-4 hours.
Make a tzatziki sauce by taking the yogurt and adding:
- an ounce or two of diced red onion and cucumber
- 1 teaspoon of fresh or dry dill
- 1 tablespoon of lemon juice
- 1 tablespoon of olive oil
- salt and pepper
The chicken can be roasted in the oven, but the spice blend does really well over an open flame, so Chef Kevin recommends pulling out the charcoal and cooking the thighs over an open flame. Because the thighs are boneless, they should only take 3-4 minutes on each side to cook. Ideally, once the chicken is cooked, it will have a nice dark crust on it (from when flame meets seasoning).
Set the chicken on a cutting board and chop into bite sized pieces and warm some pita bread on the grill.
When the bread is nice and toasty, add some of the chicken and top with some crumbled feta cheese and tzatziki. Lettuce and fresh chopped tomato and/or olives are always a welcomed accompaniment.
Here's a peek at the rest of the menu: