How to Make the Best Burger - Tips from Chef Kevin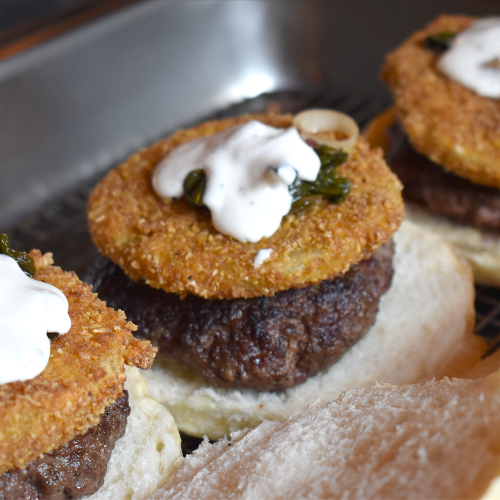 We are celebrating National Burger Day because who doesn't love hamburgers (or veggie burgers or chicken burgers)?
At the recent NEEDTOBREATHE show at the Riverside Theater on May 13, Chef Kevin whipped up some hamburgers customized exactly for the band, originally from the beautiful state of South Carolina. The beauty of hamburgers is that you can build them to fit anyone's taste, right? In this case, Kevin dressed the burgers with fried green tomatoes and local pickled ramps that are in season, courtesy of our local forager Mushroom Mike.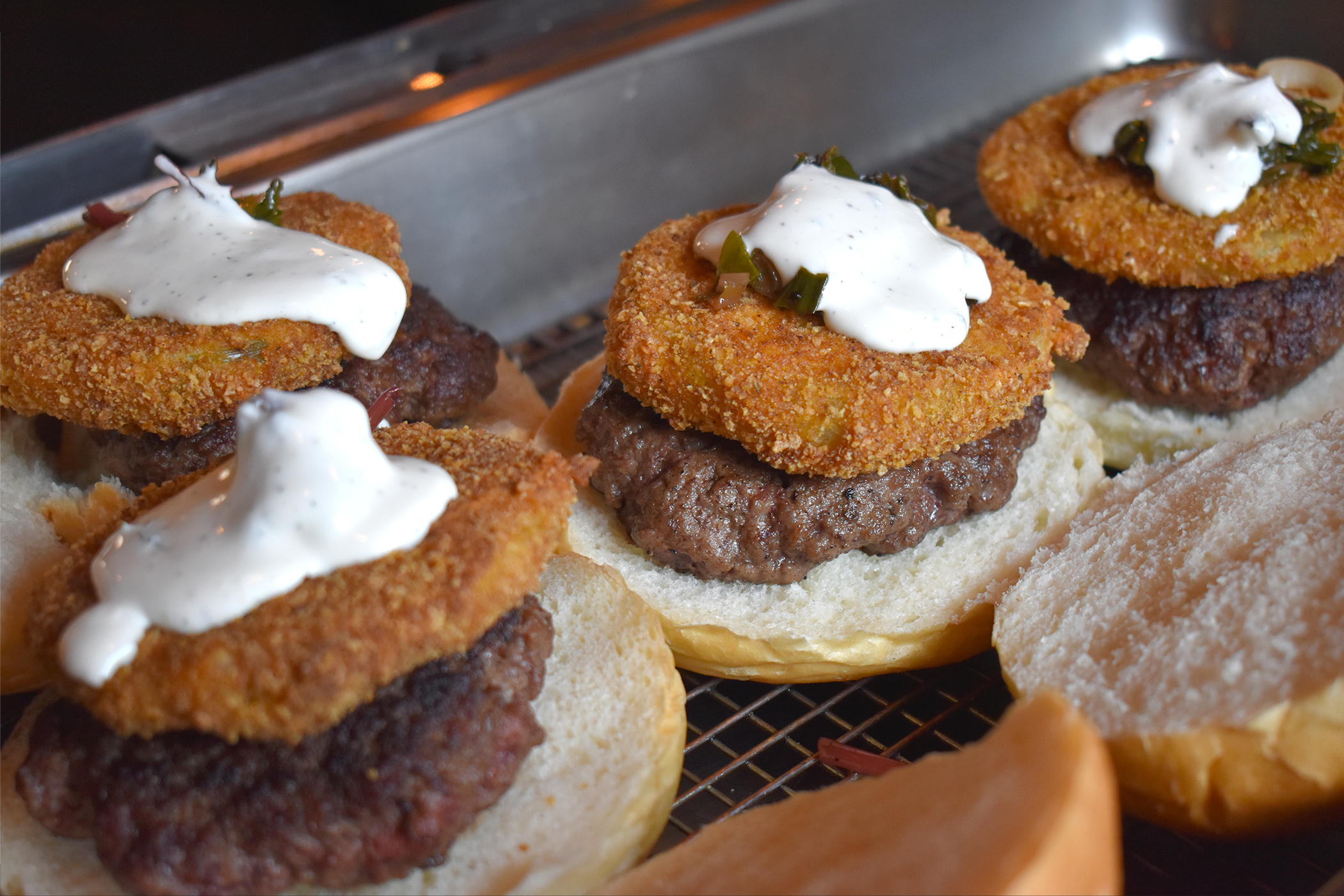 In honor of National Burger Day, we asked him to put together his thoughts on what makes a good burger. Feel free to use some of his tips when you fire up the grill this holiday weekend!
Beef:
In the case of the burgers made for NEEDTOBREATHE, Kevin had some nice tri-trip steaks to grind in-house, which the perfect mix of beef and fat and have a great natural beef flavor. Of course, if you're not able to grind steaks, you can always do as Kevin does at home and go to the butcher and get some nice burger patties. Just keep in mind, if you end up grilling your burgers, sometimes a leaner less fatty grind is good, as the rendering fat will cause a lot of flare ups from the grill.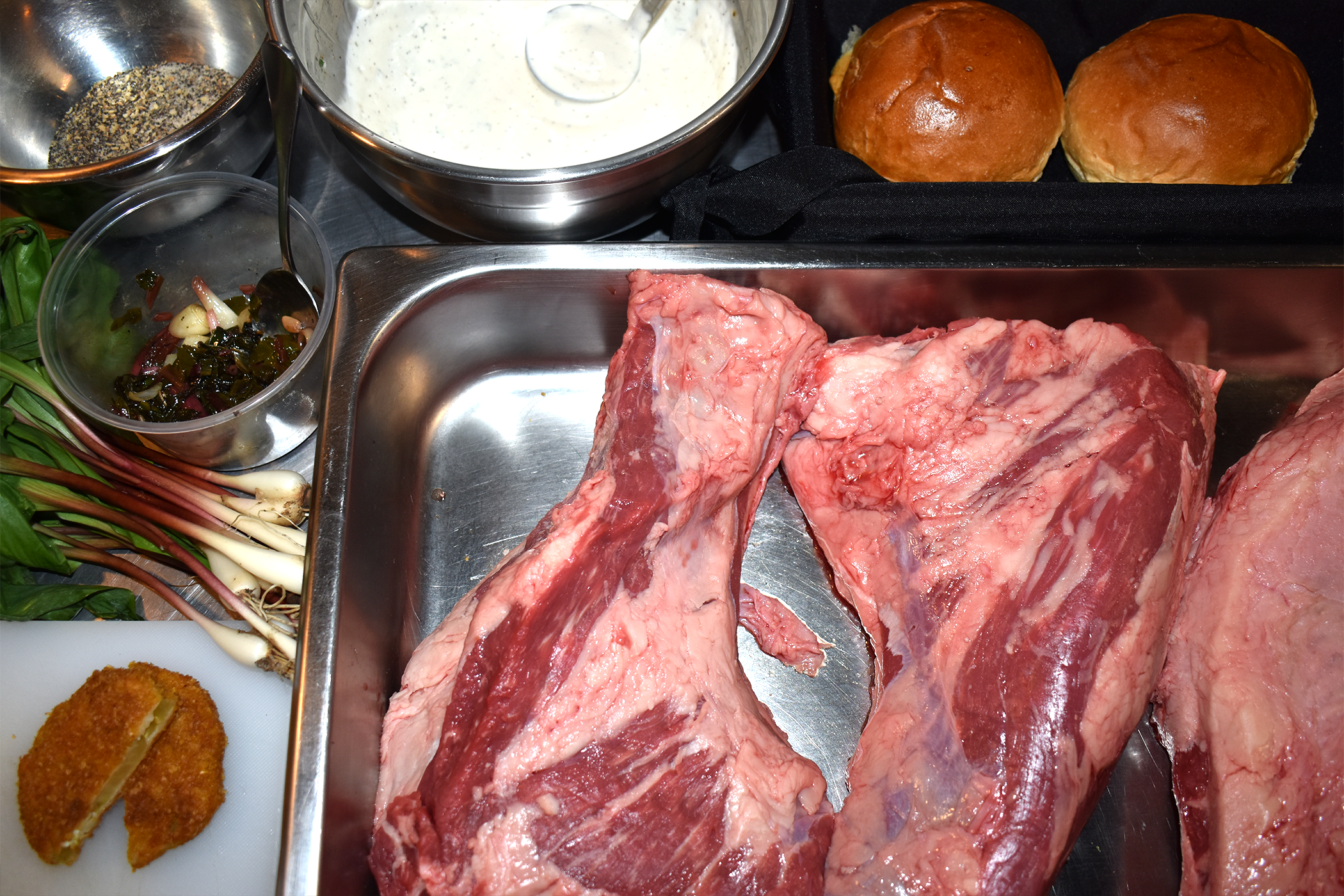 Seasoning:
Without exception, Kevin always seasons his burger patties liberally with his favorite seasoning blend from Penzy's, the "Quebec spice" blend - a mix of Kosher salt, peppercorns, garlic, coriander seed and a touch of sugar. Whatever seasoning you choose, don't be shy when seasoning your burgers!
Condiments:
The sky is the limit here right? Whether keeping it simple with ketchup and mustard or having a little more fun, a burger is made to be dressed to preference. in this case of the burgers made for NEEDTOBREATHE, Kevin made a buttermilk ranch dressing, which is a natural topper for the fried green tomato.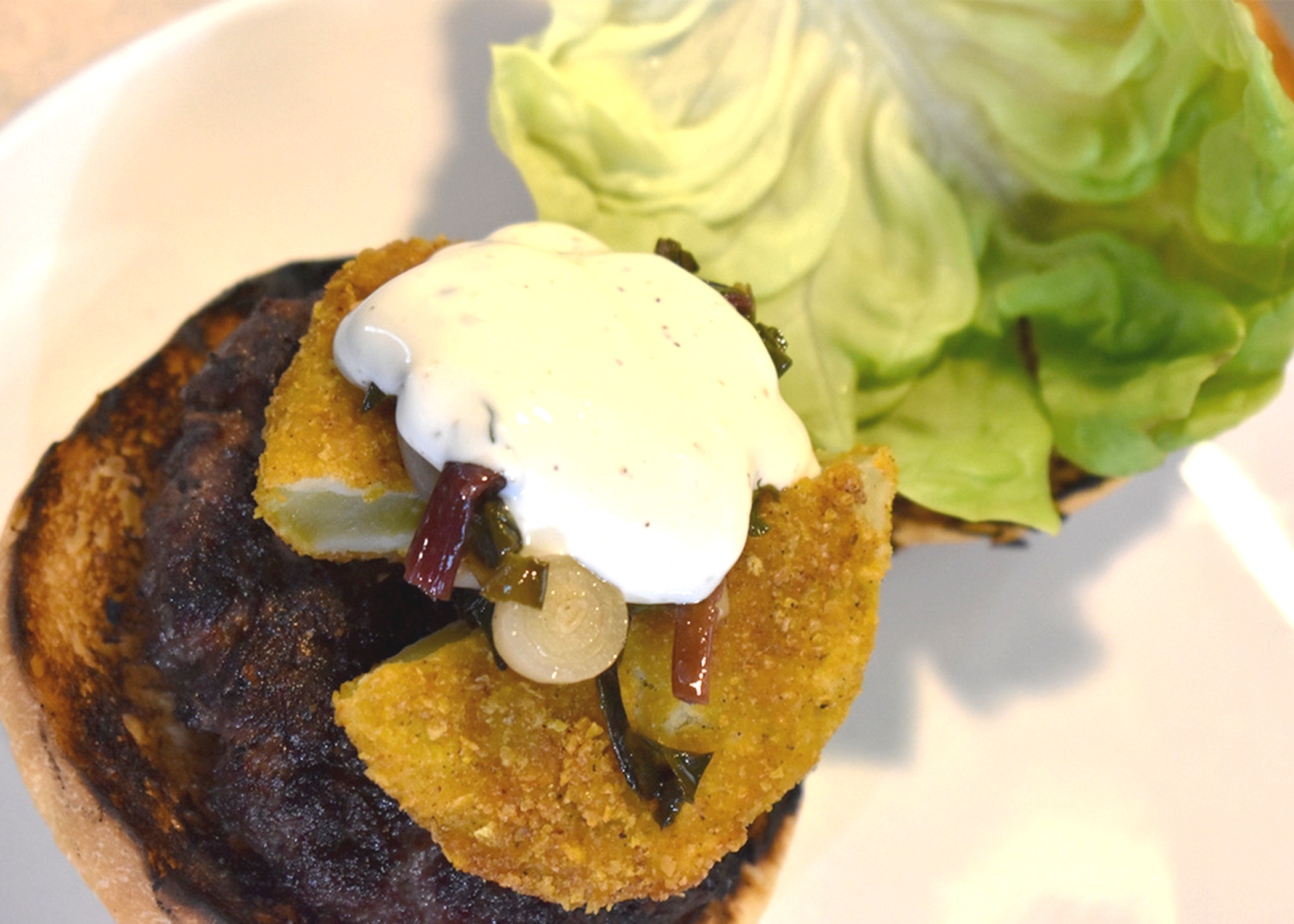 Buns:
Another key part for a good burger is choosing the right bun that isn't too bready, but can hold the juices from the burger and the condiments without falling apart. Nobody likes it when that happens. In Kevin's humble opinion, Breadsmith in Milwaukee makes the best burger bun in town. They are his number one choice when he puts a burger on the menu (or his own grill).
Cooking Method:
There are no wrong answers here but there are a couple methods that Kevin sticks with when he makes burgers. The sear or the grill. If I don't feel like firing up the grill, his recommendation is to use your favorite cast iron pan. It's important to let your pan pre-heat for 2-3 minutes on high so you get a nice sear. If you don't hear a loud noise when you set your patties in the pan, it means your pan isn't hot enough. Don't be that cook.
His favorite way to cook a burger is using a charcoal grill. The smoke plumes that come up every time a little bit of the rendered fat falls to the coals is where it's at.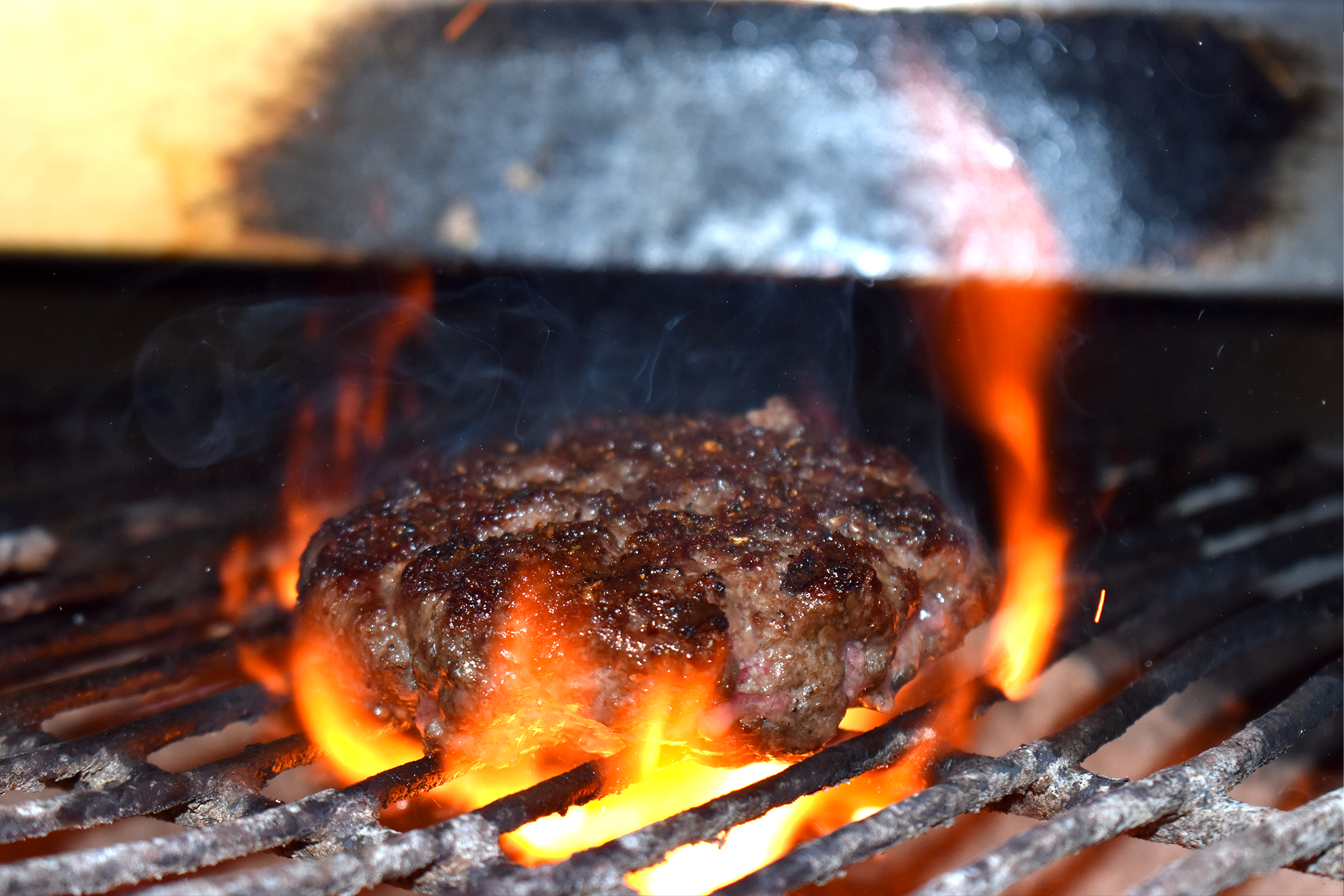 Celebrate National Burger Day in the very best way possible - by firing up the grill on the first holiday weekend of the summer!