Wisconsin In Chicago Day ft. The Best of Milwaukee
Last week the Pabst Theater Group had the unique opportunity to take the Amtrak Hiawatha down to Chicago as a part of VISIT Milwaukee and Milwaukee Theater District's 'Wisconsin in Chicago' Day at Union Station. Union Station was transformed into a beer garden featuring various businesses from all across Wisconsin including Milwaukee favorites Happy Joy Candy Floss, Harley Davidson Museum, Summerfest, and more.
What would a beer garden be without entertainment? Well, not only did travelers and visitors of Union Station get to learn about all that Wisconsin has to offer, they also got to witness performances of various forms including three bands you might've heard of straight out of Milwaukee: Scam Likely, Bug Moment, and Jacob Slade.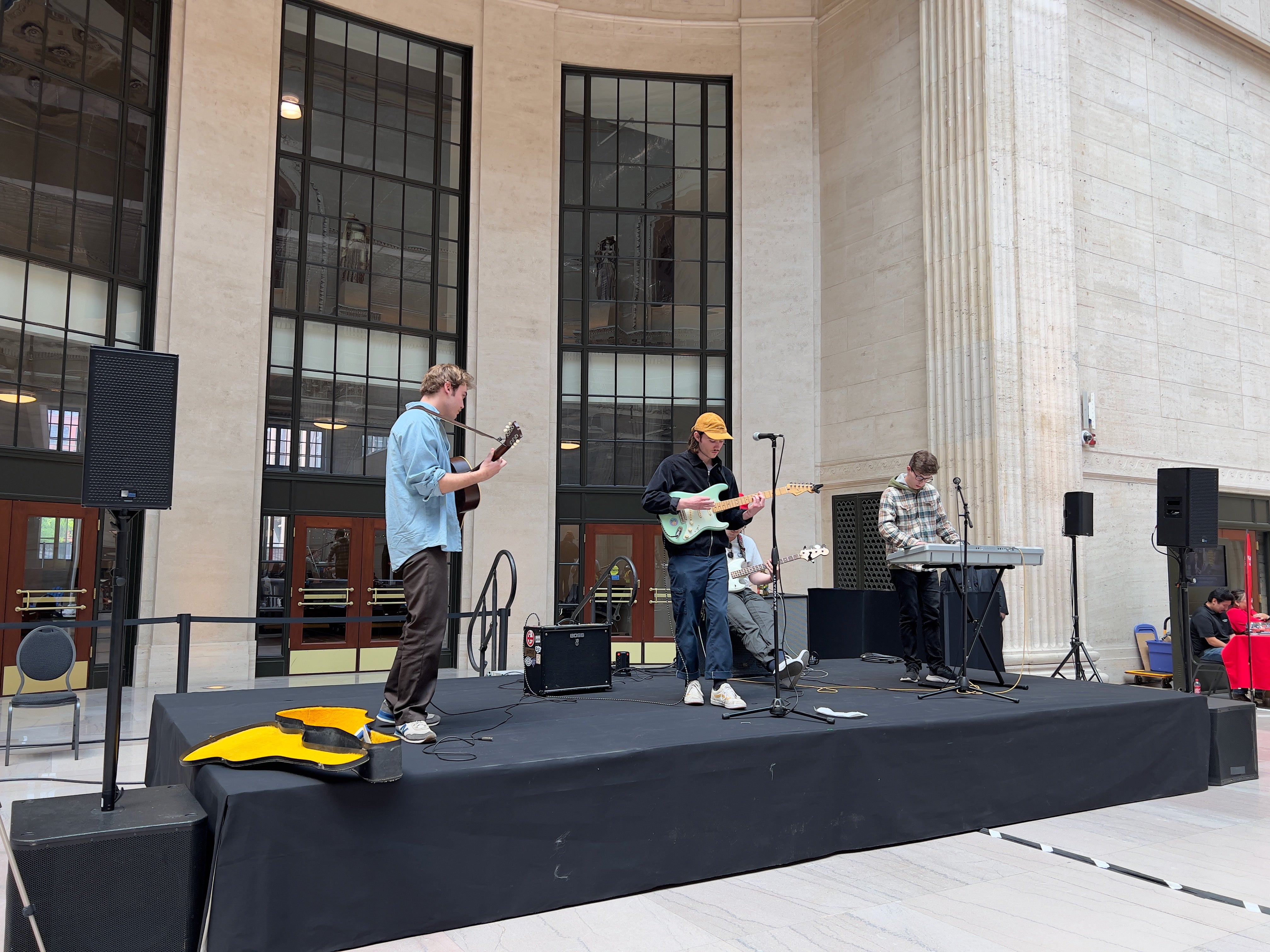 All three bands showcase some of the best of what Milwaukee's music scene has to offer. If you've been to a show recently at The Back Room @ Colectivo you likely saw Jacob Slade opening for David Wax Museum, and oh, did we mention he's also the lead guitarist for another Milwaukee band you've probably heard of, Social Cig? Bug Moment recently headlined a sold out show at the Back Room for their album release, and last but certainly not least, Scam Likely recently headlined a sold out show at the Back Room and opened for Frank Turner at Pabst Theater.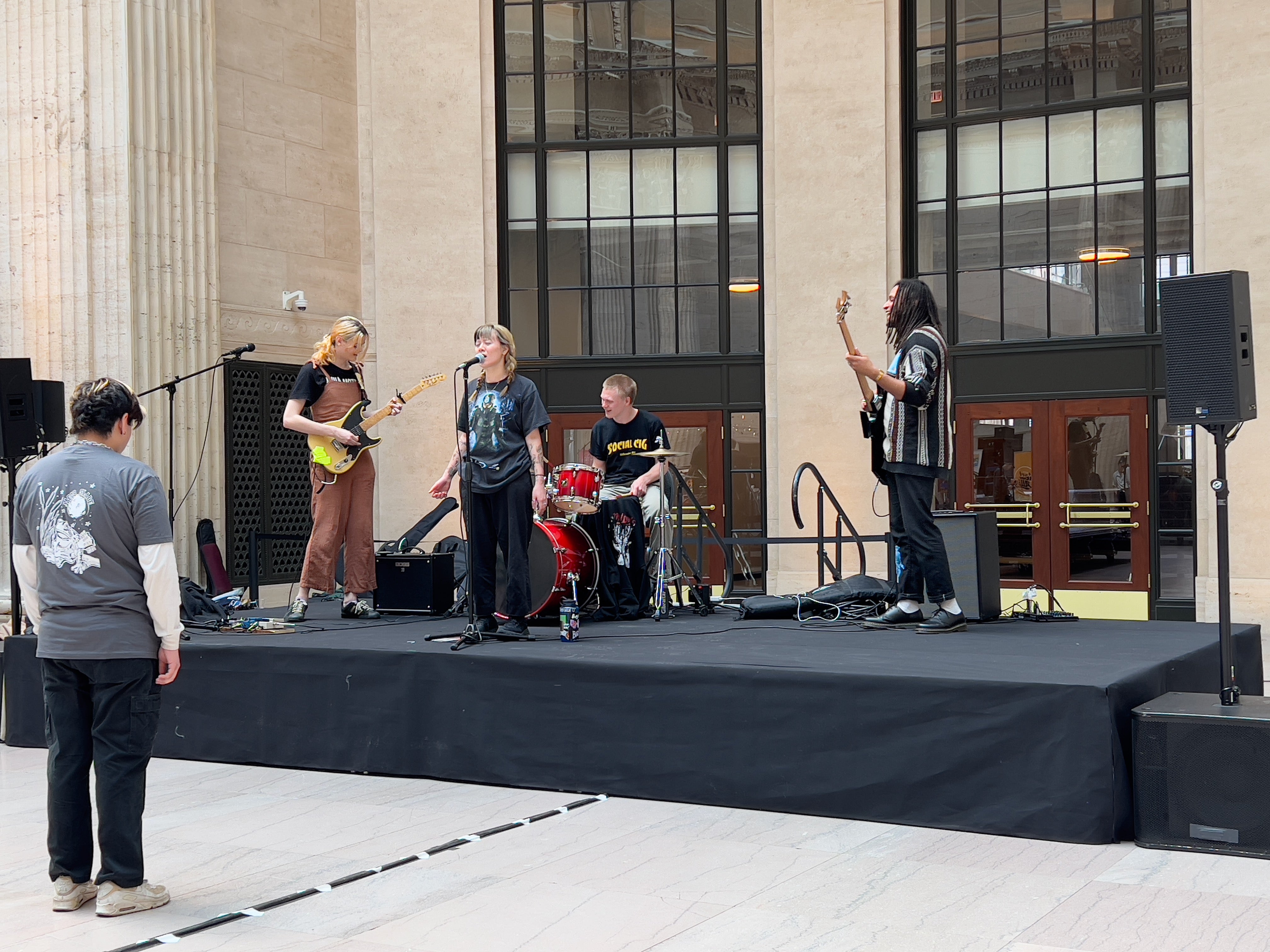 As previously mentioned, we rode the Amtrak Hiawatha down to Union Station and we were accompanied by the members of Scam Likely, amps, drums, guitars, and more in tow. As you can imagine, it's no easy feat loading that much equipment onto a train, but Amtrak was very accommodating and allowed us to enter the train first to get settled.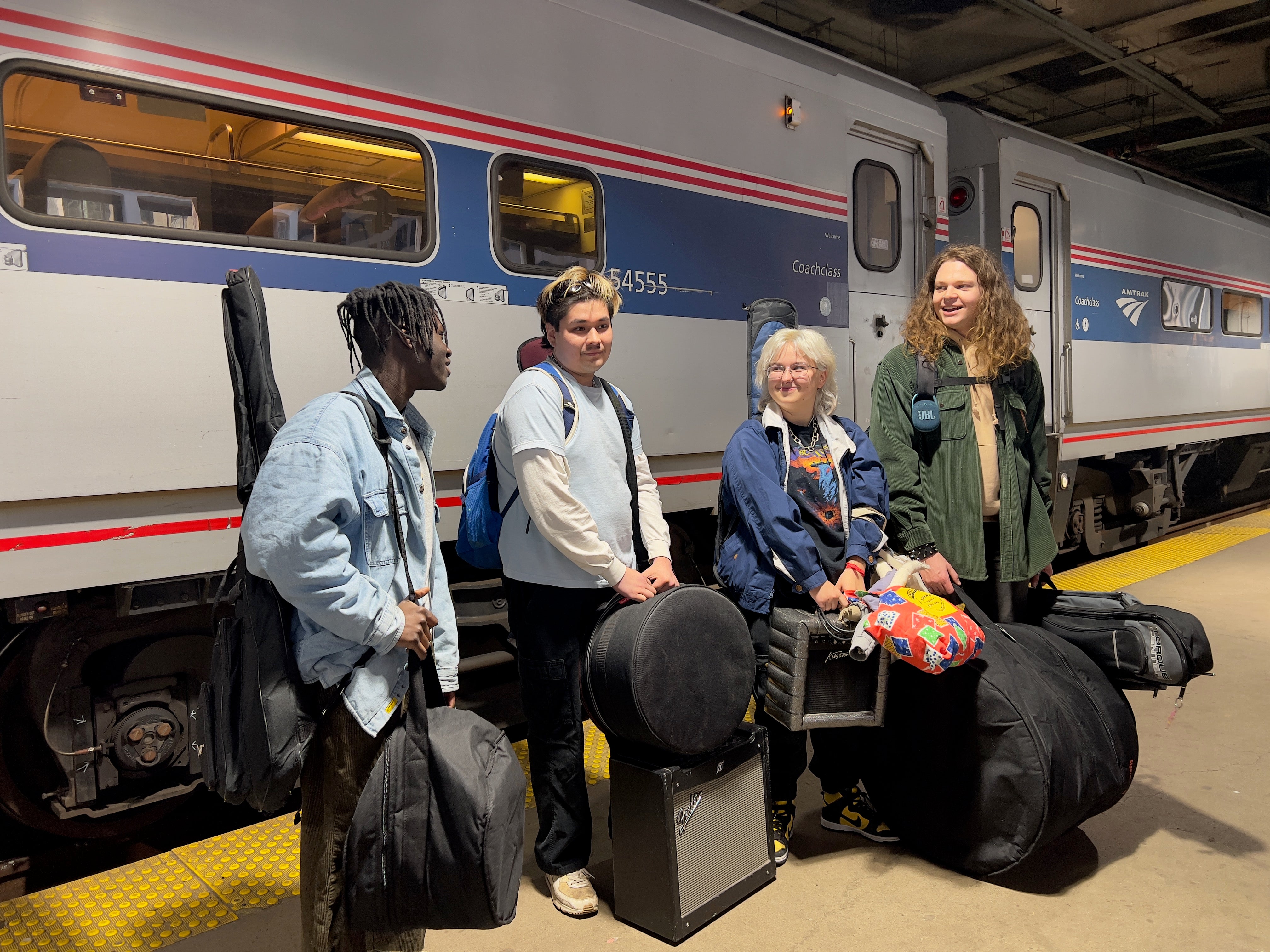 Bug Moment and Jacob Slade opted to drive down to Chicago where Jacob Slade kicked things
off with gentle melodies that reverberated through the tunnels and grand ceilings at the iconic Union Station. Next up was Bug Moment with their emo adjacent rock led by Jasmine Rosenblatt's ethereal vocals. Scam Likely took the stage last and demanded the attention of every passerby with their dynamic stage presence, setting the acoustics of Union Station ablaze. For those lucky enough to hit up the Pabst Theater Group table during these performances, they got the opportunity to win free tickets to an array of upcoming shows, venue merch, and more!
What kind of shenanigans does a garage rock band from Milwaukee get up to on a train for an hour and forty-five minutes (yeah, it's that fast!)? You'll have to follow us on TikTok and Instagram to see a recap video of the day, but it's safe to say we were far from bored. Puppets, Mike Posner, and YFU were a few highlights from the train ride.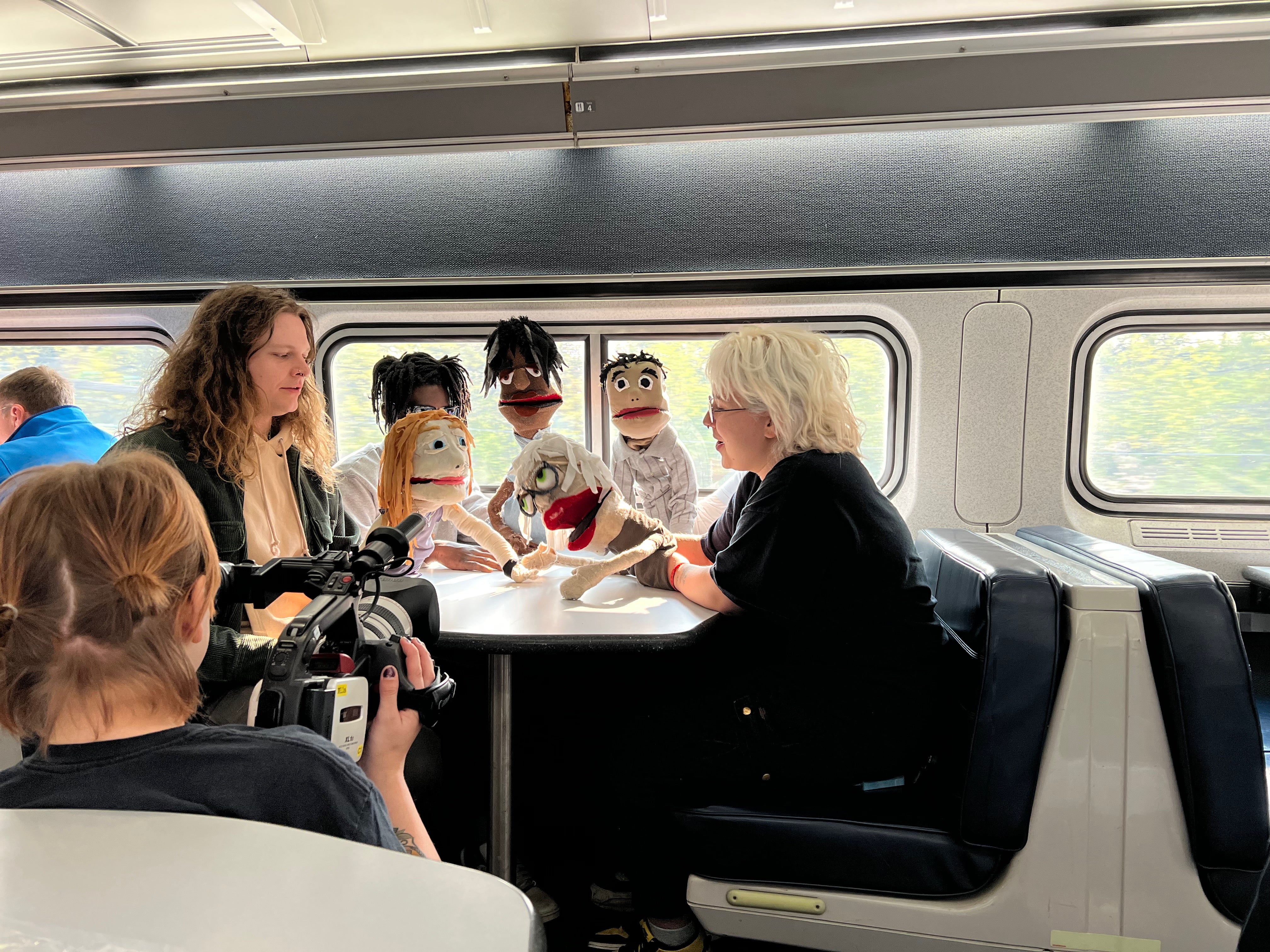 Thanks to VISIT Milwaukee and Milwaukee Theater District for inviting us along for the ride. Miss out on all of the Chicago fun? Get another Best of Milwaukee fix on August 25th with Jacob Slade performing lead guitar with Social Cig along with Bug Moment, Fellow Kinsman, and Diet Lite at Turner Hall! Stay tuned to see what else we're getting up to here at Pabst Theater Group!
Author