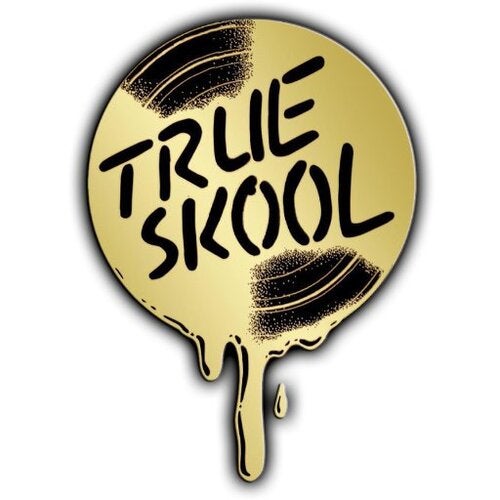 True Skool calls for support, in any form, during the pandemic
There is a section on True Skool's website that describes what they're up against in the wake of COVID-19. "Conversations about nonprofit sustainability have turned into conversations about their survivability," it reads. "This is more than just a health crisis, this situation has jolted all of us and the way we work."
True Skool is working hard to continue their mission to engage, educate and empower youth and communities through transformative creative arts programming and hip hop culture. It's especially important now, when public health is threatened and civil unrest is raging in the country and our own backyard. After the Dark Ages came the Renaissance, right?
Figuring out how to effectively help can be tough while we're shouldering the weight of the pandemic. But, like True Skool's M.O., it's OK to get creative when considering ways to support. Below are some examples of local businesses that have stepped up to support True Skool, in both big and small ways. No matter what, the sentiment is the same. When great work is being done to make Milwaukee a better place, it's worth it to tell your friends.
If you're not familiar with Bay View Printing Co., they are a small and mighty design and letterpress print shop that makes beautiful things while preserving the sanctity of the letterpress (which was invented during the Renaissance, btw). As a small business, they supported True Skool by donating proceeds from product sale and offering students the hands-on opportunity to learn the art of the letterpress.
"Being a creative business ourselves, I simply can't imagine the struggle a creative non-profit is facing during a pandemic. For that reason, we felt it important to support True Skool financially as much as we could. While the pandemic likely meant some of their funding wasn't there, their heart and support of the community and their students was unwavering. We've been enamored by the work True Skool has been doing for years and wanted to use our platform to shine a light on them in hopes of raising money, but also awareness of them to an audience that might not have heard of them yet. To raise money we put together a Father's Day gift box and donated the profits. Perhaps of more interest though - we invited the students at True Skool to visit our 100 year old letterpress print shop for a day! After a lesson in wood type and antique printing presses, students had the opportunity to use their own creative voices, energy and ideas to design and letterpress print their own posters. We believe wholeheartedly that empowering youth to solve problems creatively, speak up for themselves, and be agents of change in their communities is the most powerful way to move forward. And we believe that True Skool is actively working to teach their students exactly this. For that reason, we will continue to champion and support them as best we can. "
- Ashley Town, Owner of Bay View Printing Co.
Watch the Video recap of True Skool's day at Bay View Printing Co.:
Owner Ashley Brown says that she opened her salon in Brookfield to create a safe space where everyone, all ethnicities, genders, ages, etc., can feel comfortable. Her team is extensively trained to service all guests, no matter the texture of their hair. Equality, support and unity is the driving message and Cheveux is passionate about supporting organizations in Milwaukee county that embody the same values. Cheveux raised $700 for True Skool through a product raffle valued at $150. Raffle tickets were $10 a piece, or 3 for $25. In support of the Black Lives Matter Movement, Ashley is working on more raffles for organization in Milwaukee County that work to uplift, educate and create safe spaces for black and brown youth.
"As an owner of a black owned small business myself, I have a passion for supporting the Black Lives Matter movement and striving for equality and working together to uplift the community. The Black and Brown youth of Milwaukee county are in need of creative outlets as the schools continue to cut funding causing the arts to be limited or even removed all together. As a student, creative arts kept me focused, out of trouble, and provided a form of therapy. True Skool has been doing an amazing job keeping the community engaged and giving the youth opportunities to creatively express themselves. Any opportunity we have to support their efforts, we plan to do so."
- Ashley Brown, Owner, Educator, Stylist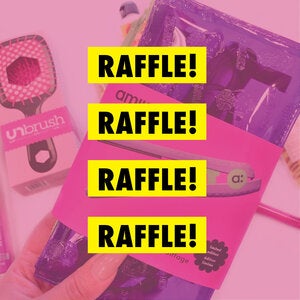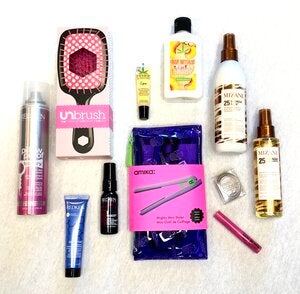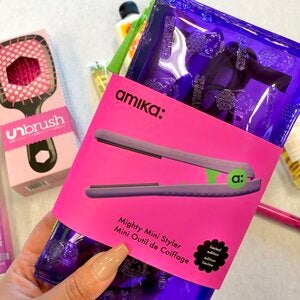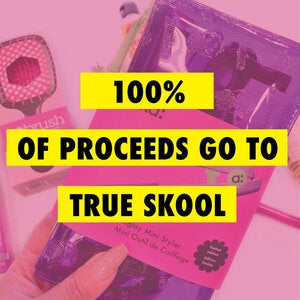 A local company in the Menomonee Valley that specializes in commercial and residential audio/visual integrations, Automation Arts is not a new supporter of True Skool, but they are a TRUE supporter of True Skool. By opening their office space for gallery events, offering mentorship opportunities and donating equipment to enhance True Skool's art programming, Automation Arts is a like-minded partner who can share the value of their time and assets.
"We have supported True Skool in a few ways, 3 years ago we donated and installed a video wall for their content creation lab that allowed the students to show their work on a large video wall screen. Every year we host the True Skool Gallery night here at our Milwaukee offices. This is an event where the True Skool Community Engagement canvases are all on display, we have DJ's for music and food and drinks for the attendees. We have recently started to mentor one of the True Skool students , he joins us at our office and shadows some of our team members to help him learn our industry, we hope we can grow this offering with other students.
Automation Arts has partnered with True Skool for a number of events over the past few years, we utilize their students for our events such as DJ's for our "Hard Hats and Cold Crafts" event, we recently commissioned one of their students to customize a hard hat for us to auction off for the Menomonee Valley Partners fundraiser for Valley Week. I personally commissioned Sheldon from True Skool to customize a set of bags for me.
We look for areas of opportunity for the True Skool team through our business connections. We make every attempt to use their students for our events and let our partners know what they have to offer.
I met the True Skool team 3 years ago through a mutual friend. I immediately was drawn to True Skool for a couple of reasons. First I collect art, and I am an artist myself, So seeing what True Skool was doing for these kids was near and dear to my heart. Secondly, listening to Fidel and Shalina (co-executives visionaries behind True Skool)talk about the organization really showed me the passion in all that they do, we spoke for 3 hours the first time we met and there forward we have become true friends. I look forward to helping them for years to come, and doing whatever I can to spread the word."
- Ron Moore, Vice President of Automation Arts
Watch Shalina and Ron talk about the partnership and True Skool gallery nights:
True Skool does really cool stuff. Get involved and help them to continue to inspire young people through the arts.